In a predominantly digital world, the need for a consistent flow of high quality engaging content from a variety of mediums such as blog posts, landing pages, ebooks and interactive digitals need to remain high in order to attract new customers, readers, retain current clients and most of all, help set you apart from your competitors and propel forward in your industry.
With the shift in the way business works today, over 88% of businesses have started to invest in content marketing. What this means is a portion of their budget must be spent on this method of marketing instead of traditional marketing strategies. For small businesses, this can work out to be quite expensive as they would need to expand their team and bring on board an in-house writer or two to create the content.
Due to the substantial cost, it may not be a commitment many businesses can make. One of the best ways to save money but still utilise content marketing effectively is to hire freelance writers. Freelance writers are skilled to an expert level in creating content and help build an audience through content. Hiring one is a useful and great option for businesses, especially smaller ones.
The overwhelming numbers of writers, however, make the hunt for a writer who will be a good match for you is becoming increasingly hard. One of the most fundamental points of hiring a freelance writer is to ensure they fit your criteria and needs, allowing for an easy and quick fit into the gap you're looking to fill. First, it would be good to know what kind of content you're looking to get out of a freelance writer. If you have a specialised subject area that you focus on, it could be worthwhile to find a writer who may have experience or is an expert in that niche area. Nevertheless, most freelance writers are quite adaptive and are good at writing about a range of topics.
Here are 11 places that you will be able to find quality content writers, be it for blog posts, articles, long-form guides, tutorials or press releases: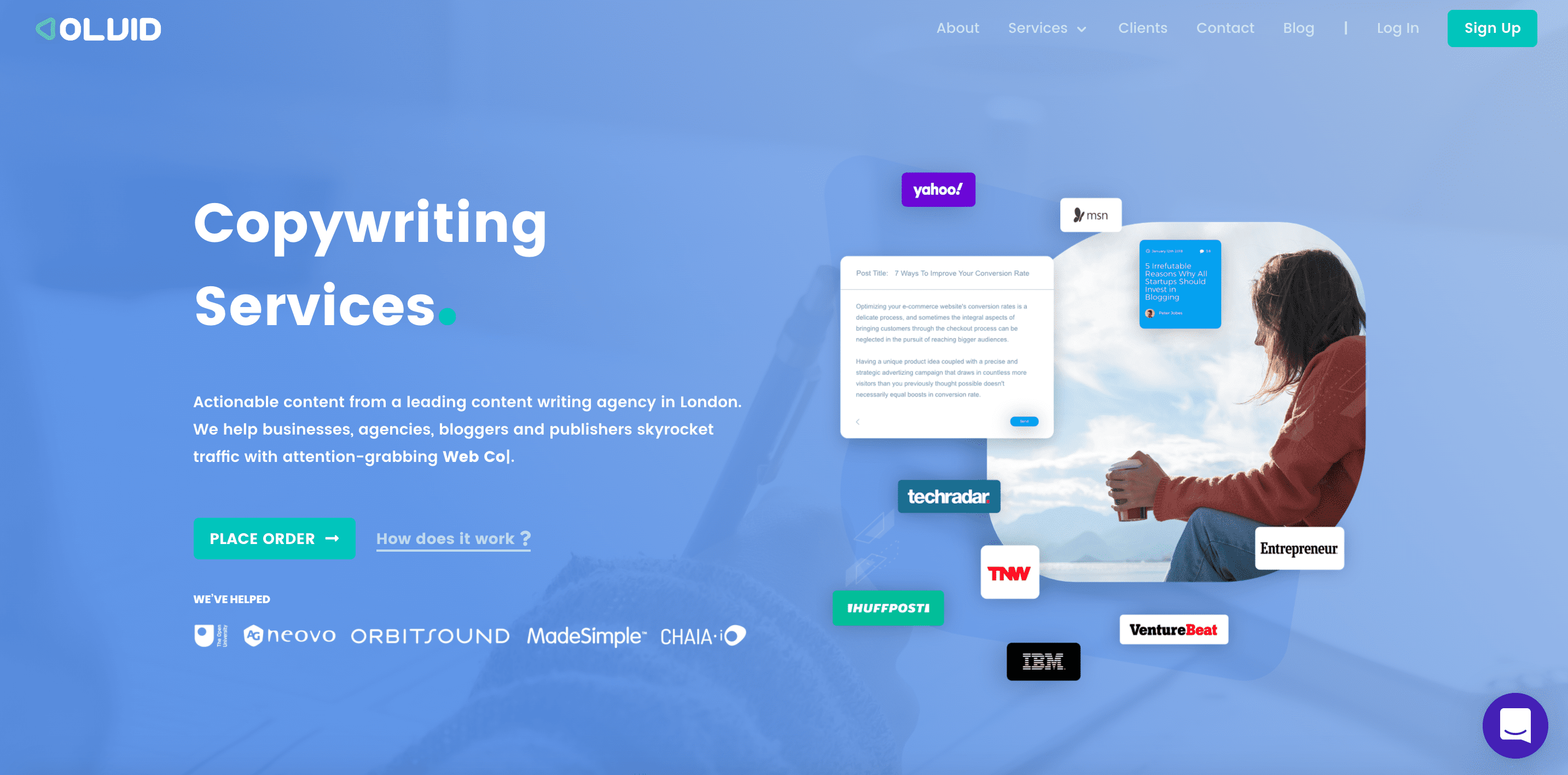 We had to include ourselves on top of this list. At the end of the day, we're here to earn that penny 
 And, we truly think we're your best option.
At Solvid, we thrive to provide quality content for our clients. From blog posts, articles and press releases to long-form content, guides, tutorials and white papers, we work on producing the copy that inspires and educates.
With a team of in-house, UK based team of content writers, we're committed to achieving an industry-beating turnaround time of 3-4 days for a single, 1,000-word piece. We don't outsource any of our copywriting.
Our work has been featured in numerous publications, including Entrepreneur.com, TechRadar, The Next Web, Huff Post, Yahoo News, PopSugar, and many more. Check out our content portfolio for more info.

LinkedIn is a business social media platform and employment-oriented service that operates via websites and mobile apps. It is mainly used for professional networking, including employers posting jobs and job seekers posting their CVs. LinkedIn ProFinder allows individuals to make themselves visible to potential clients.
With more than 50,000 highly skilled and in-demand service providers, LinkedIn ProFinder can give you access to experienced writers, bloggers, editors and copywriters. It's not only easy to navigate and browse through freelance writers, but it also gives you a history of their previous clients. From the platform, you can also read recommendations and get in touch with them for a quote.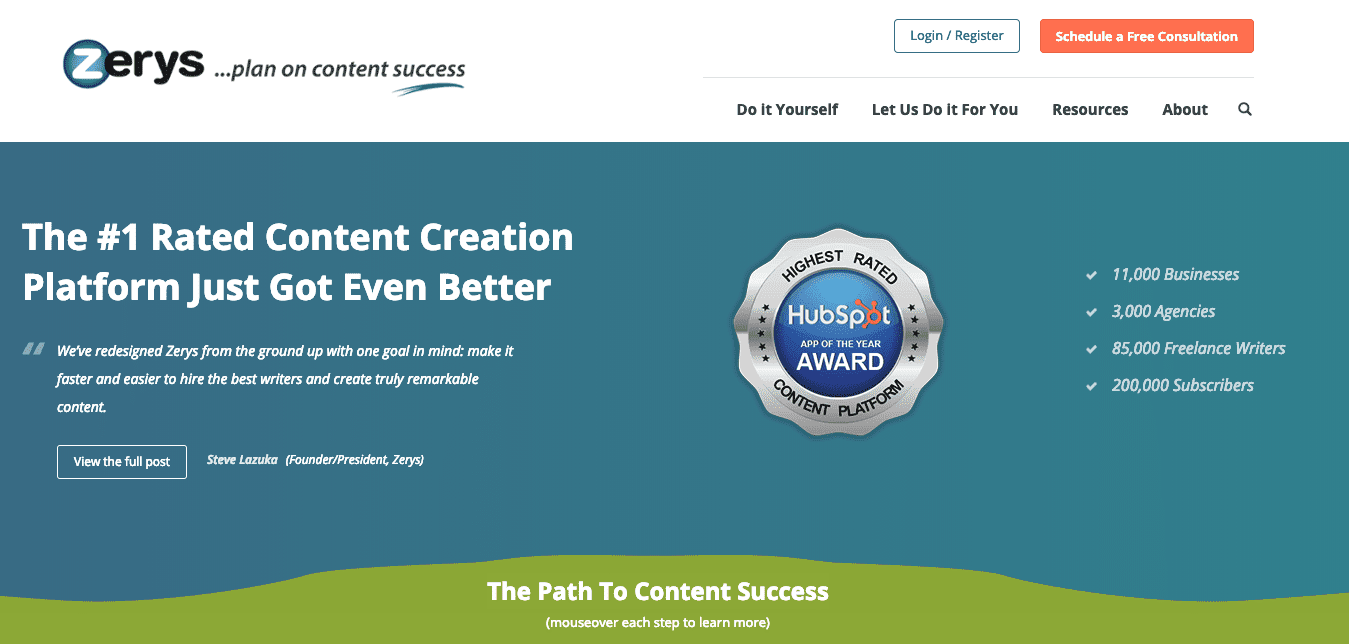 Zerys is a marketplace designed precisely for small businesses and agencies who are looking to increase their content efforts. Once you have signed up to the platform, you can use their DIY platform which allows you to plan out your content strategy and connect with freelance writers. Then, you can go ahead and hire them or use their white glove service which includes a consultation and a dedicated project manager to help keep your writers on track. Once your writers are finished with the content, the ease of the platform allows you to export the freelancers' content directly into your platform such as WordPress or HubSpot.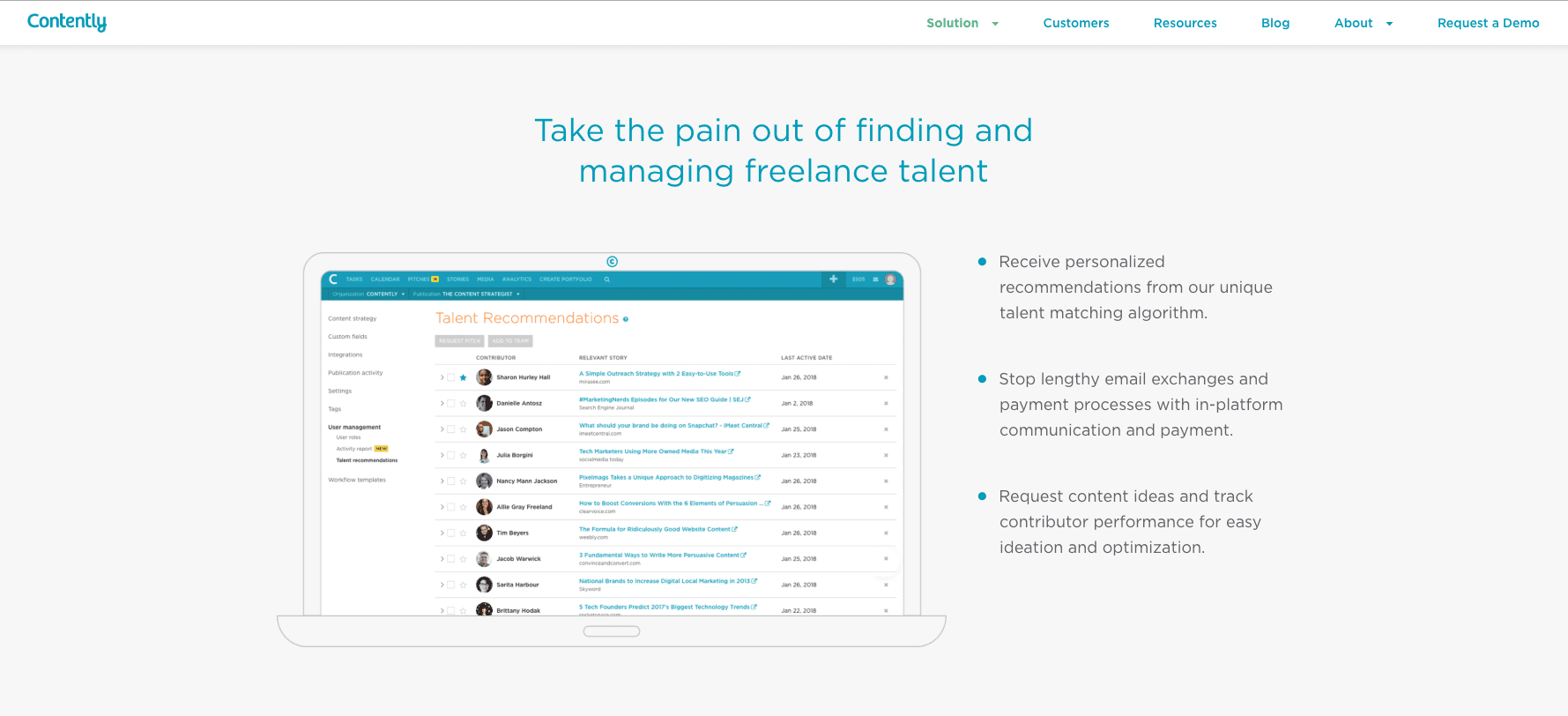 If you are little more serious about investing in content but don't need a writer for an extended length of time, Contently would be the right place for you to go to. It offers a highly curated platform for building world-class teams from their pool of over 50,000 freelance writers and journalists.
Although access to their premium platform comes at quite a high rate, you are given the ability to manage your account and access their network of pre-approved freelance writers. If you are starting with a modest budget for a freelancer, this platform is probably not the best to begin with.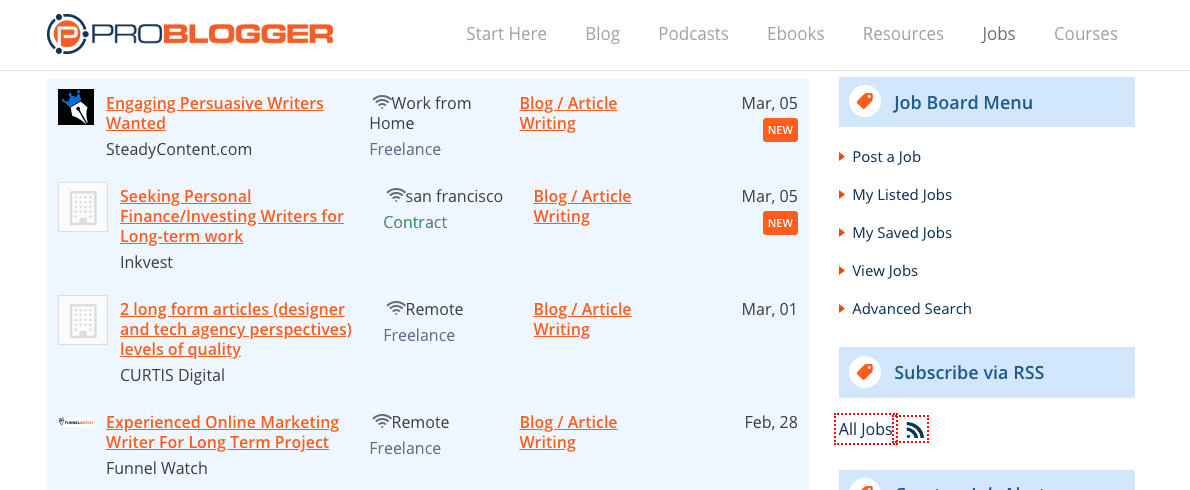 The ProBlogger team, have written over 8,000 articles to help other writers and bloggers build their skills and find more high-paying clients. This led the team to launch a site that followed with a job board. The job board has slowly grown into one of the most respected online places to find freelance writers and editors on short notice. Businesses of all sizes use the job board in search for talented freelance writers as the site has about 100 active posting at a time, making it a trendy choice.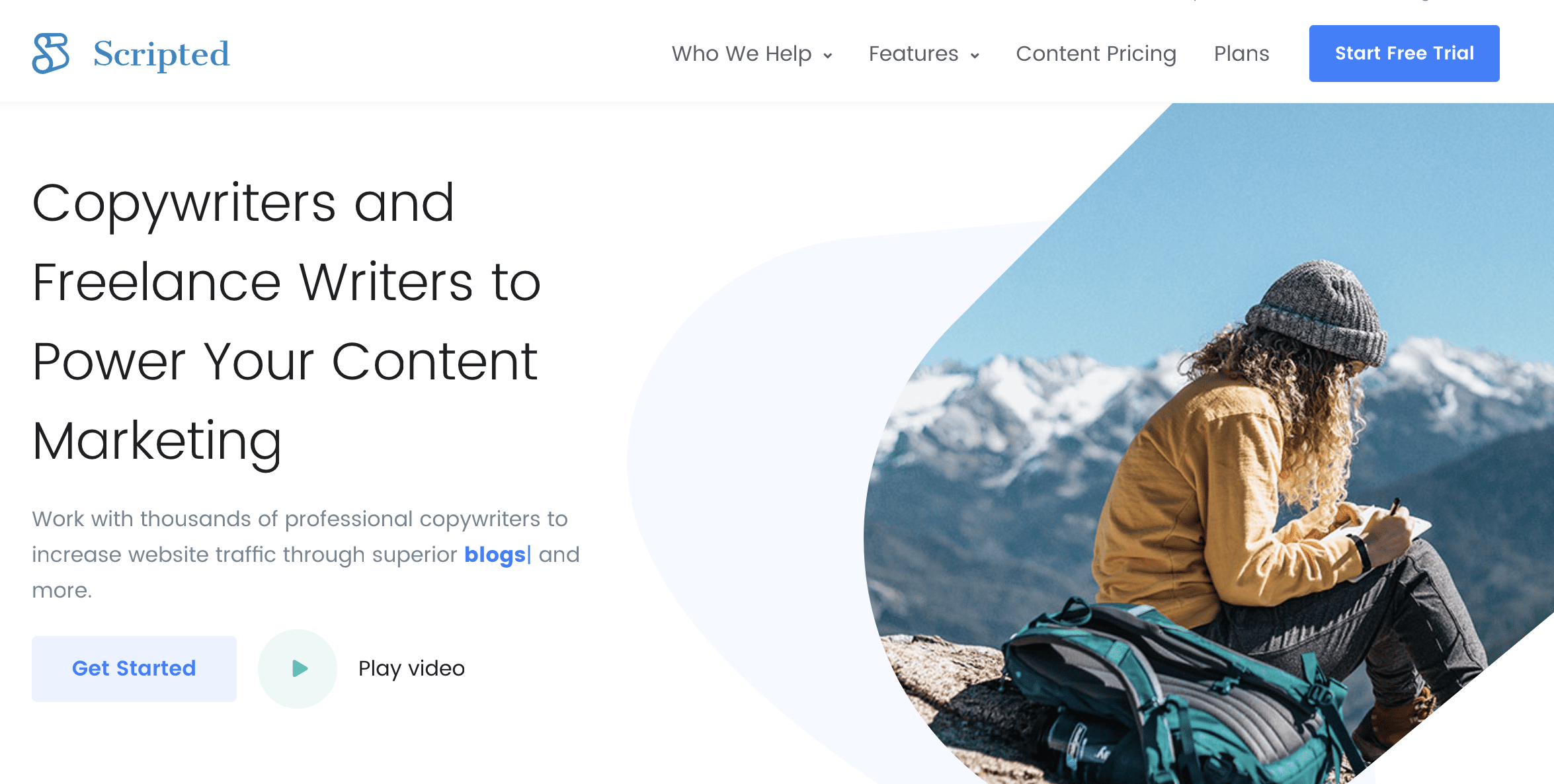 Scripted works just like Contently. Regardless of if you are looking for a freelance writer for a blog post, email copy, web copy, social media post, or any other means of content, Scripted houses a pool of talented and specialised freelance writers. The platform only accepts the top 2% of writers which means any writer from here will be of a good calibre. Just like Contently, Scripted's value lies on its workflow which assigns editors and account managers to pre-screen your content. Using their advanced technology, it pairs the client with the most relevant writer. After, you can browse through their marketplace of writers, arrange a call with a writer and negotiate prices, send real times messages and begin building a professional relationship.
The platform also allows the client to accept and reject content before paying.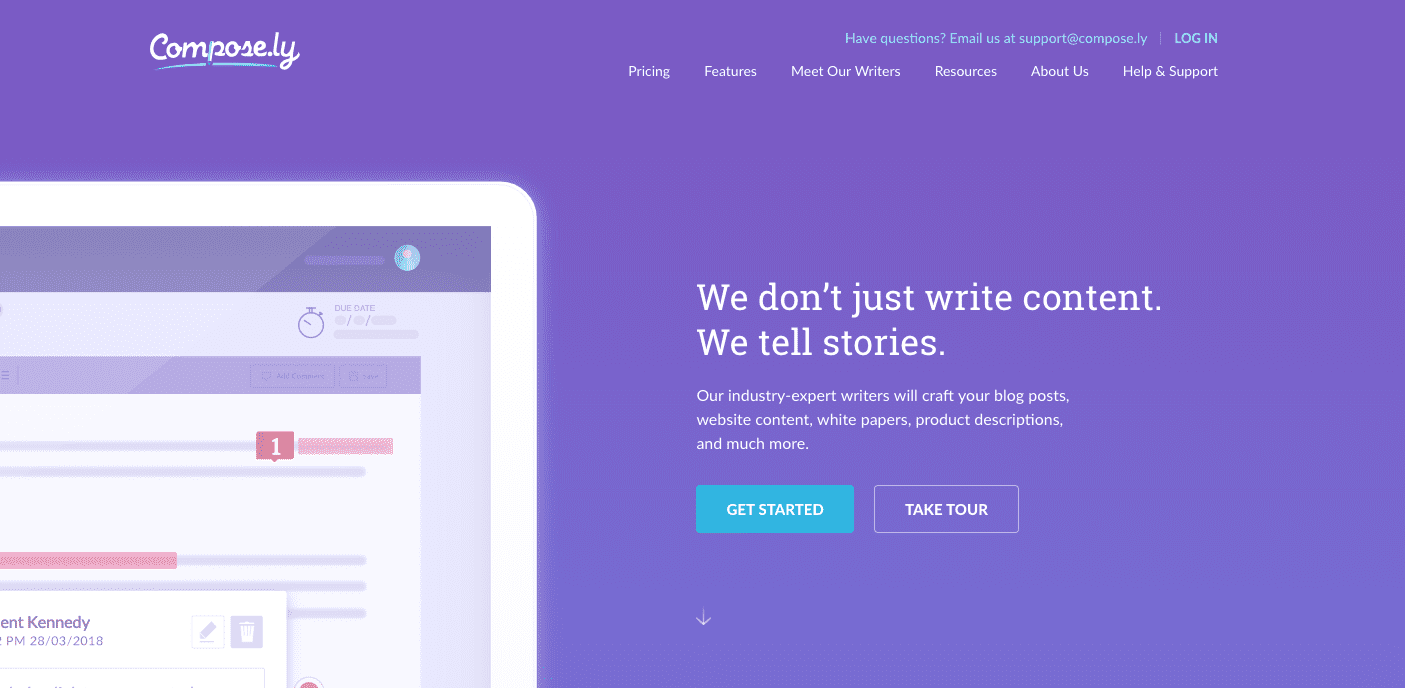 Freelance Writing is free to advertise job listing site which delivers real-time job opportunities to freelance writers from different levels of writing and expertise. Due to the high number of jobs featured on the website and its popularity, it is pretty simple to find a writer who will be able to match the needs you require. Signing up to the website's newsletter can also help you find a freelancer quicker as their Morning Coffee newsletter features new and updated freelance writing jobs. The weekly digest contains 8 of the best new writing jobs for freelancers which are submitted exclusively to FreelanceWriting.com. They also research and handpick posts from popular job sites which include special writing gigs submitted to FreelanceWriting.com only.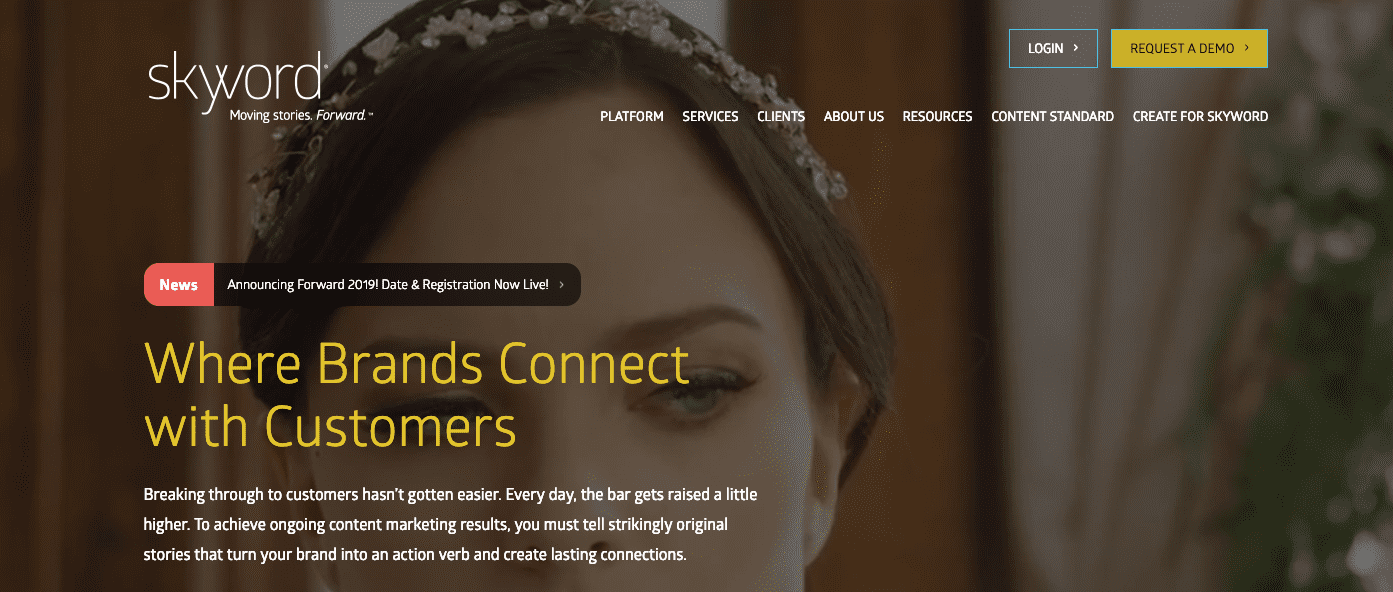 Premium content marketing platform Skyword, have a management team who support your content development process and have quite a high standard for the freelance writers that they invite to join their exclusive talent pool. What makes this platform so different from its competitors is that they focus on recruiting only freelance writers and video producers who are already influencers in their respective industries. This unique positioning works great for Skyword's clients because it naturally comes with a distribution network, built into the freelancers' content with their own following and audience.

Mediabistro is a job listing site that primarily focuses on providing career advice and training. Their active job board is a great place and attracts a variety of freelance writer who works both full-time and part-time, to suit you depending on your needs. Their freelance marketplace offers a range of freelance writing services like many of its competitors.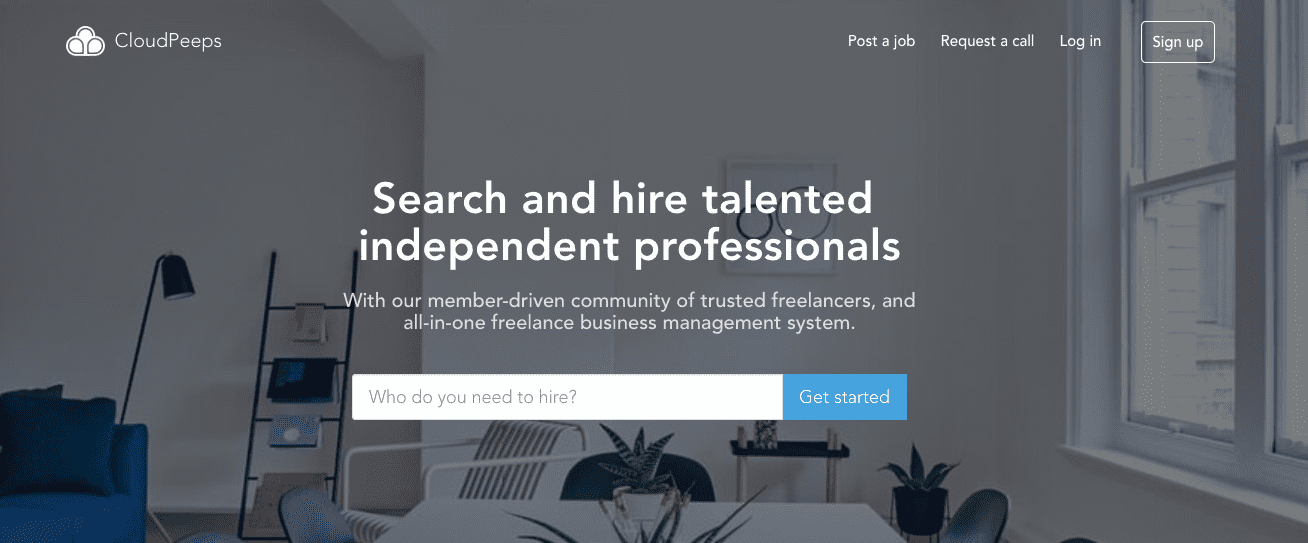 If you're looking for a place where you can find remote freelancers rather than inviting one onto the workplace, CloudPeeps is an excellent place to start. Freelancers on this platform can help you on all types of tasks such as writing long-form, landing pages, beefing up your marketing email copy, or bringing on content marketers that do more than just write blog posts across multiple verticals. All of this is done remotely. Since starting, they have broadened their services and have positioned themselves as a one-stop shop to hire freelancers to help grow a business. The internal platform for clients also takes care of legal aspects, which allows clients to focus on parts that matter the most.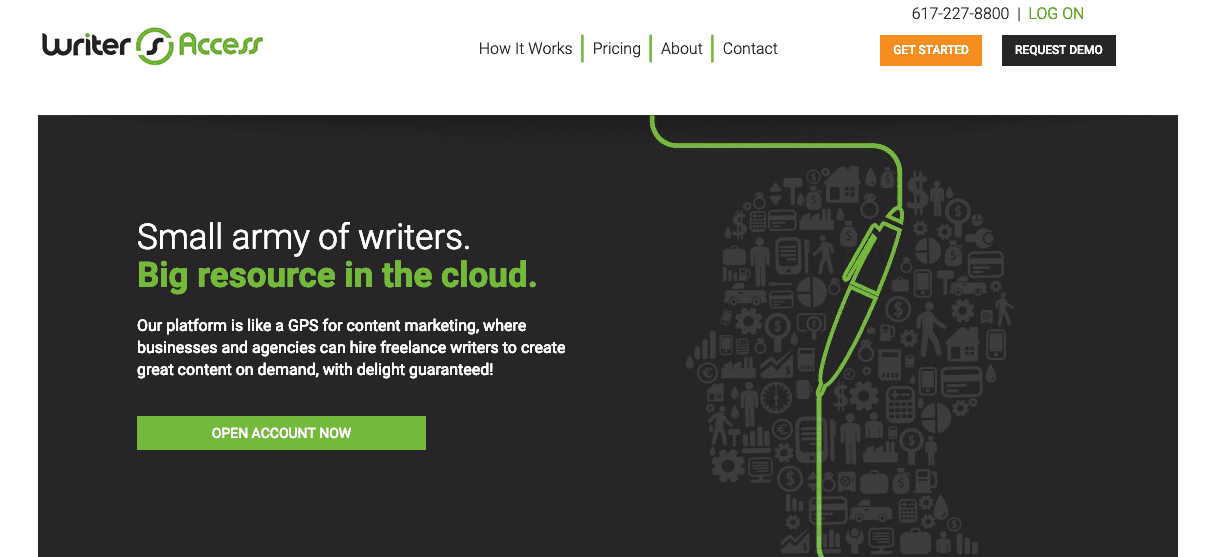 Writer Access gives you access to over 14,000 US-based freelance writers. It is a tremendous self-service content creation platform which allows you to find copywriters, tech writers, bloggers, editors, translators and strategists who all come from varied backgrounds and expertise. Keeping the standards high, the freelancers are continuously screened by being tested and evaluated on their performance. Freelancers using this platform are paid per word. The rate depends on an accreditation model known as their star rate. Of course, what this means is the higher the star rating, the higher the chargeable rate.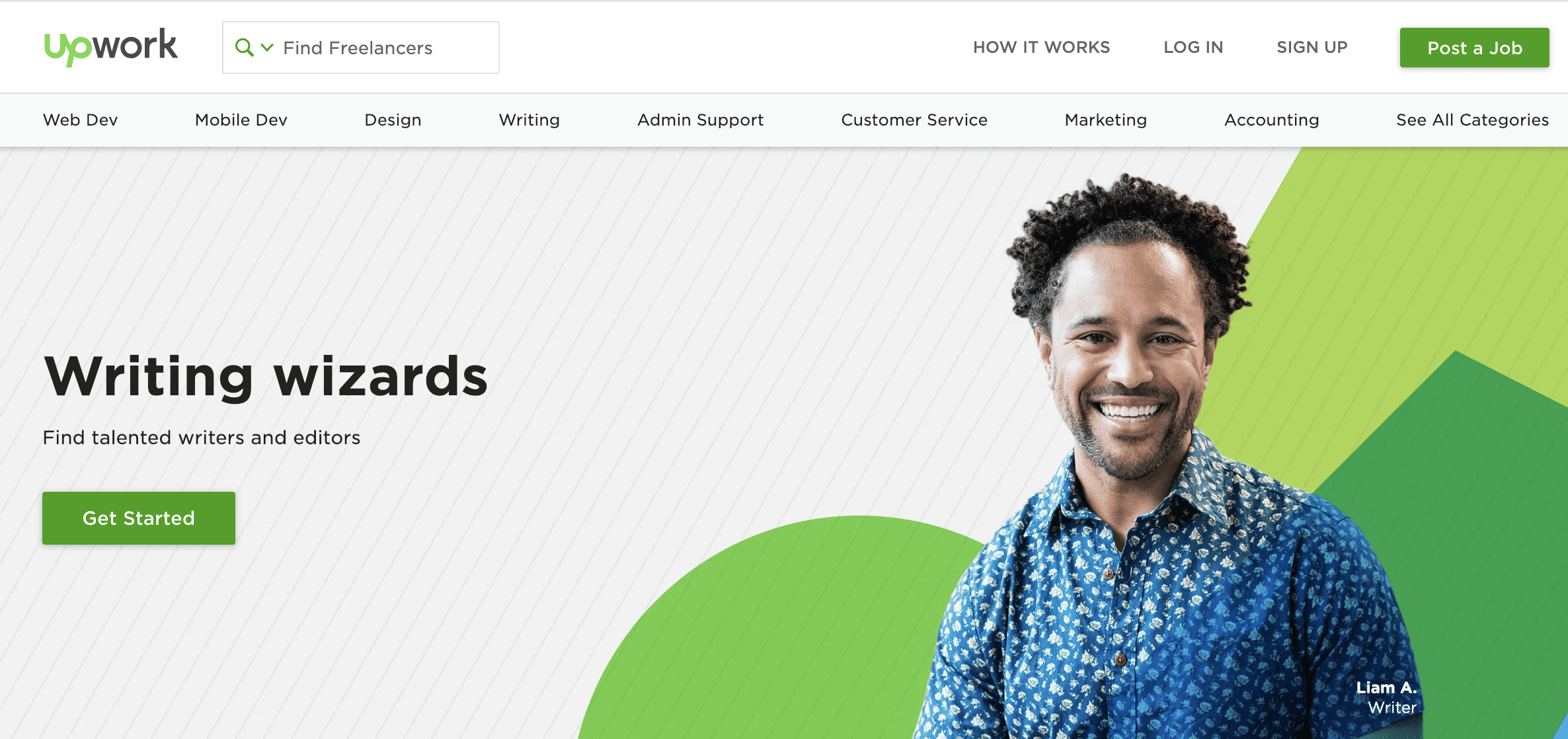 Upwork has been ranked as one of the largest freelance marketplaces housing over 12 million members. The platform has thousands of freelance writers all with different backgrounds who offer various types of writing and content creation, making it a great place to find freelance writers.