The internet has evolved so much since the nineties. Websites are being built on sophisticated content management systems that offer downloads, videos and rich media.
Experts believe that video is the fastest growing type of content in the world. While videos can be brilliant for your website, they can slow down the load time which affects user experience and search rankings.
To improve site performance without affecting the quality of content, we have something called CDN (Content Delivery Network).
What is a Content Delivery Network (CDN)?
Before we get into understanding a CDN, let's figure out how the internet works. Imagine the old days before the internet, you walk into a library and you ask the librarian for a book. She looks into her computer; finds the physical location of the book, picks it up and hands it over to you.
The internet is very similar, except that everything is automated, and there are no physical files, only virtual ones. When you type a URL or web address on your browser, you are specifying the location where a file is stored on a server.
Your web browser retrieves the file from the server and shows it to you in the form of web pages.
The further the geographic location of the server, the longer it takes for your request to be processed.
This is where a CDN comes in, it stands for content delivery network. It is a network of servers, which is beneficial when your website has a worldwide audience.
The CDN caches the static pages into various servers in different locations, and when a user types a request on his browser, the files are retrieved from the location closest to him. This effectively makes the site faster.
Not all CDNs are created equal. It's important to choose one based on your budget, and specific requirements.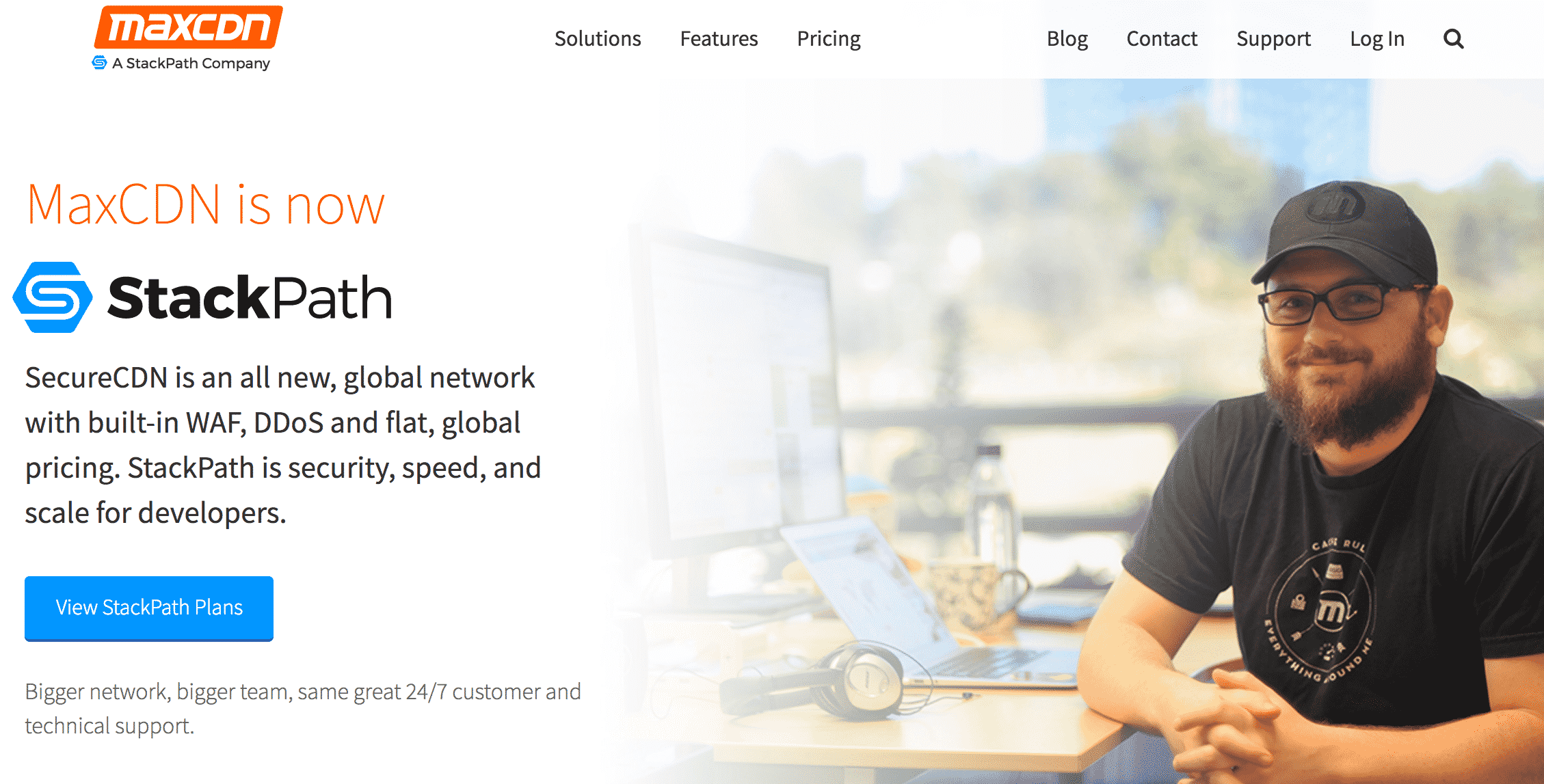 It is one of the most renowned CDN providers with its servers located globally making it easier for sites looking for a global reach. The main advantage of MaxCDN is that it offers provisions for better control.
Features
The control panel offers controls for the domains and the CDN also offers built-in SSL security. Other features include plugins for WordPress and autonomy to lock down content using secure token options.
Set-up
WordPress and W3 Total Cache are the most commonly used platforms to configure Max CDN. Pricing
The pricing starts at $9 a month.
Account Management
With increased autonomy, account management is more user-friendly than other CDNs. The account comes with other offers such as unlimited bandwidth and negotiable trial length.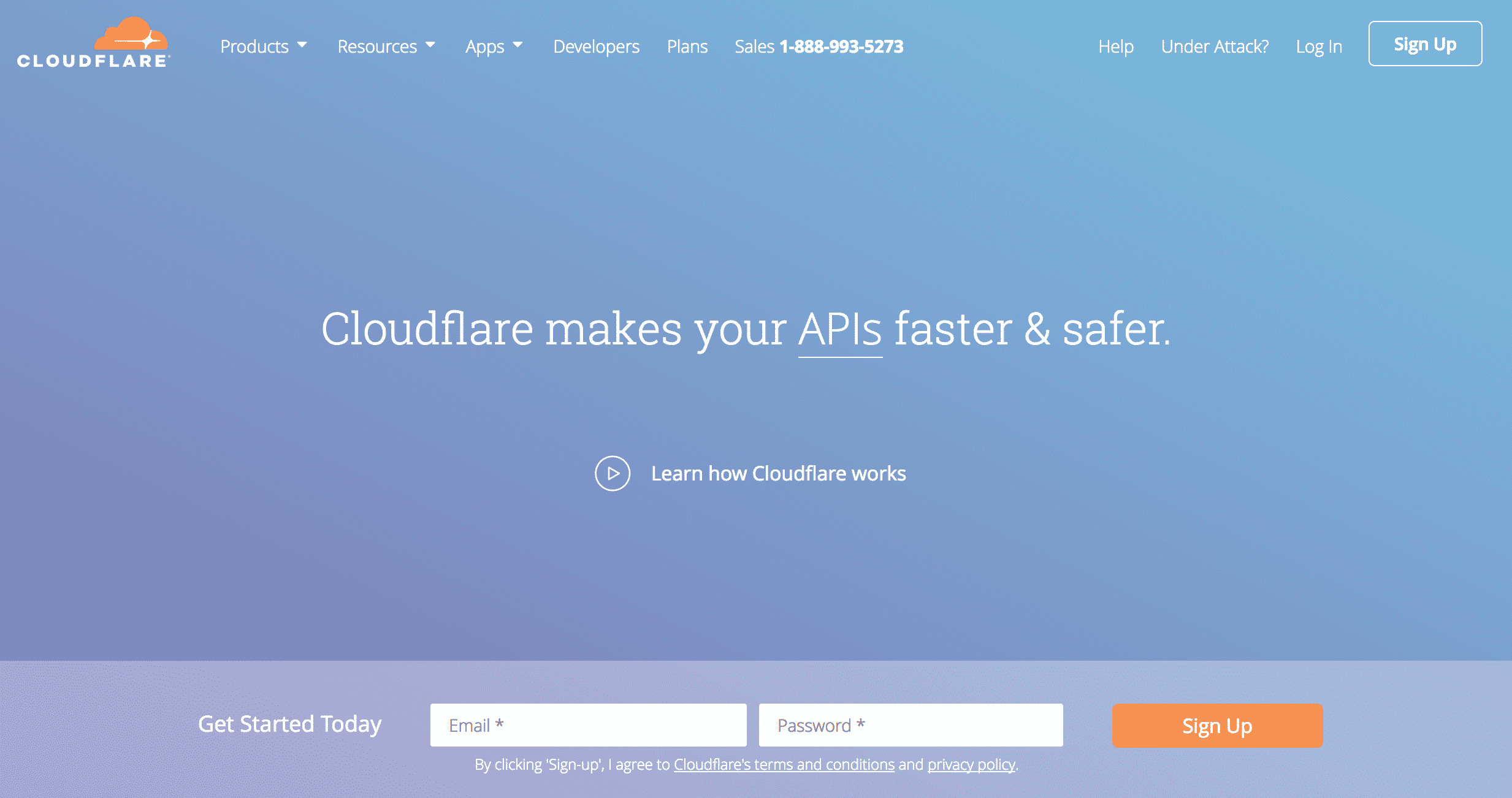 CloudFlare offers the user with increased site speed and protection from server infiltration. Web pages are routed through its global content network.
Features
They have flat rate fee for usage rather than data usage, so there are no surprise charges at the end of the month.
Set-up
Setting up the CDN on CloudFlare is user-friendly in a sense that the service offers provisions for major WordPress plugins such as W3 Total Cache. Setting up CloudFlare involves simply turning on the CDN support and entering the CloudFlare URL to begin using the service.
Account Management
The CloudFlare account is made up of rather simple tools that the user can use to navigate and control their use of the service. In addition to easy access to enabling and disabling the service, it also offers custom provisions almost like MaxCDN.
Pricing
From $20 to $200 a month

Key CDN service offers users 25GB of traffic during a free trial period where the consumer can access HTTP support alongside data centre locations and zones. By the way, we use Key CDN on our website, and it's working great!
Features
The CDN has 25 data centres and POPs which are enabled for the user from the trial period. Unlike other CDNs, KeyCDN is far much cheaper since it does not charge the user based on the number of POPs they use.
Set-up
Setting up KeyCDN is as easy as the previously mentioned CDNs where you use CDN URL after enabling the plugins. The CDN also works well with all the WordPress applications but does not have automation to create zones for subsites.
Account Management
The account maintains an easy-to-use dashboard that provides the user with information on their usage levels through live feeds. Furthermore, the accounts use two-factor authentication and aliases for support when using many subsites.
Pricing
It gets cheaper as you use. Prices begin as low as $0.04 per 1GB for the first 10TB of use to as low as $0.01 per 1GB.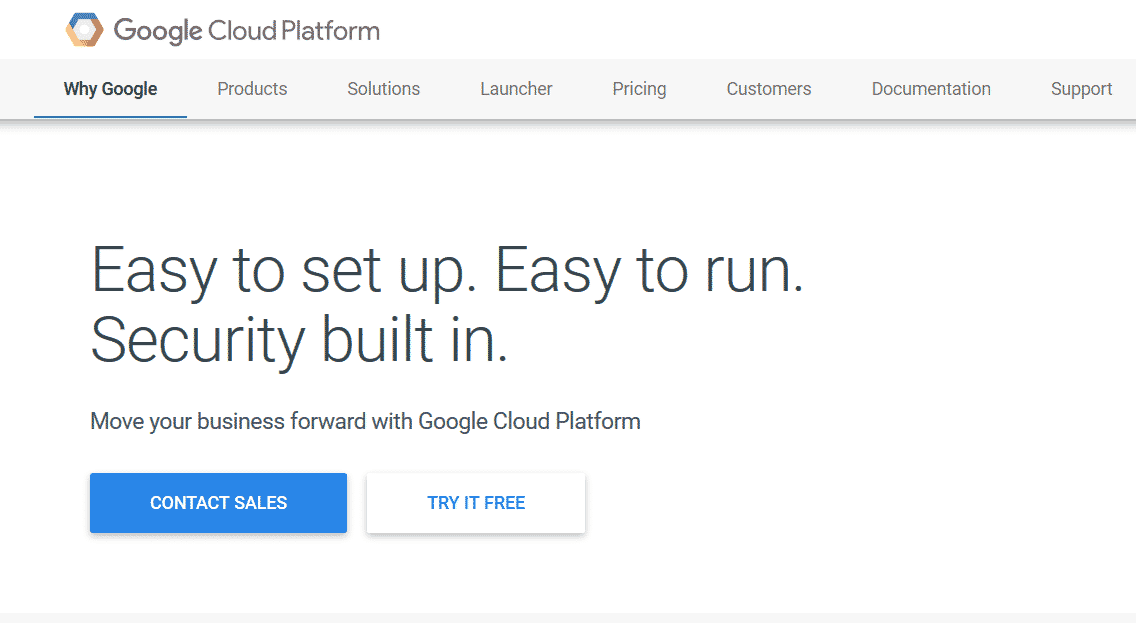 Introduced as an alpha in 2015, the CDN has grown to become a beta based service.  Google Cloud is a new entrant in the business and some of the features are not available such as SLA's and other compatibility functions.
Features
The main advantage of this feature is that it is easily integrated with other Google Cloud services. The service also offers the user the liberty to invalidate content in a short time. Other features include HTTP/2 Support and SSL.
Set-up
Setting up the Google Cloud CDN will depend on whether you use other Google Cloud features since it is easier that way. However, when setting up from scratch, it would require some technical assistance to enable the API and configure the billing systems.
Account Management
The account management is usually based on the Google Cloud console system. The user-friendliness is typical of new market entrants and is not as satisfying as the top three CDNs.
Pricing
Prices depend on a location

Azure supports high bandwidth sites and is well integrated with other services from the same company. Azure offers the user with different payment plans for which they can subscribe.
Features
Live analytics and usage statistics, integration with Azure and WordPress services with support for cache plugins. Azure also has various payment plans including a free trial service.
Set-up
Setting up Azure is rather simple and the account provides a guide on how to go about setting up CDNs. One is able to create a new CDN profile with the click of a button with autonomy in using the HTTP or HTTPs protocols
Account Management
The account management keeps the user in control with clear guidance on how to access various aspects of the CDN control.
Pricing
Free trial and then $0.087 per 1 GB.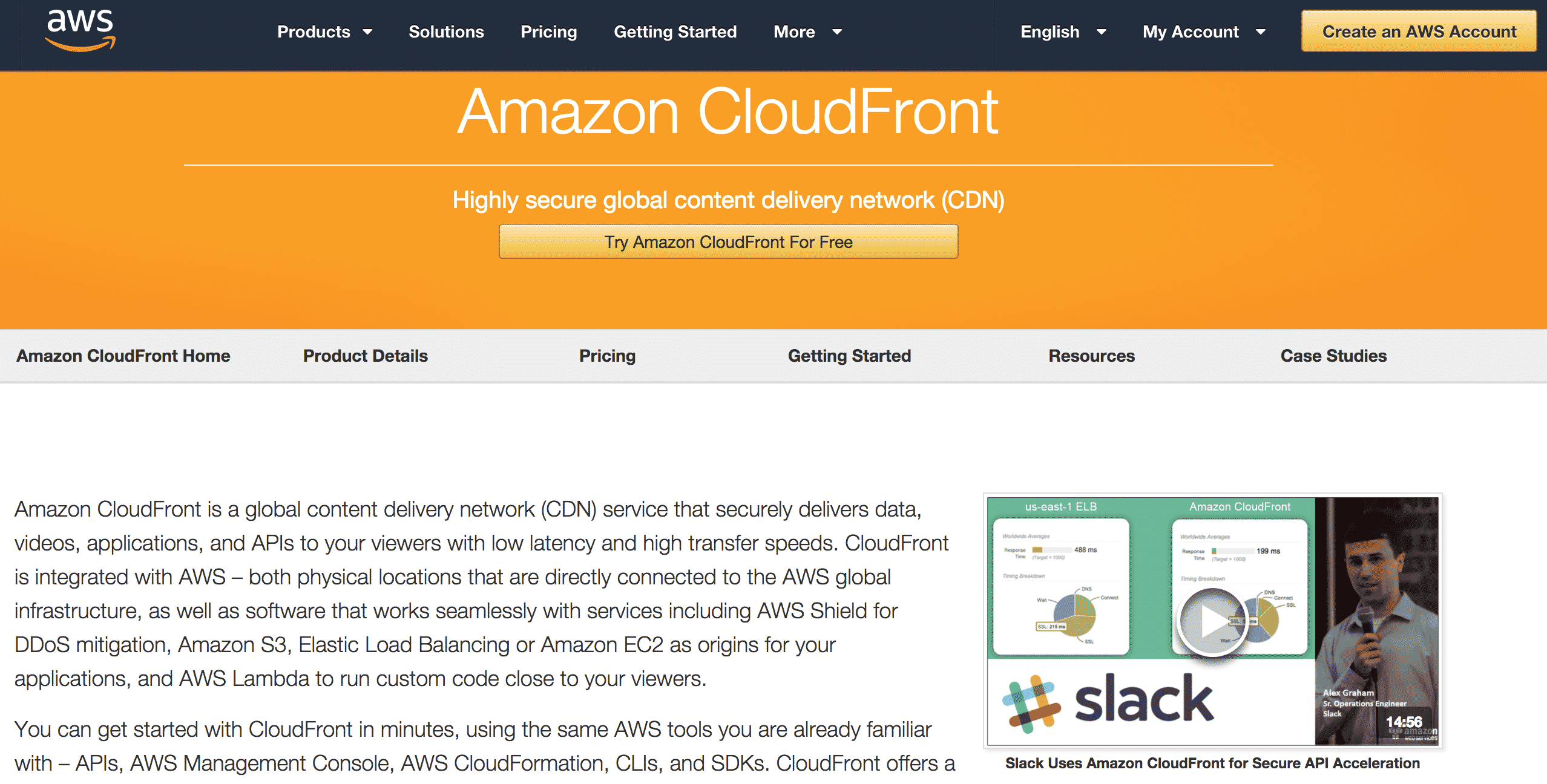 Amazon CloudFront is a delivery network that uses Amazon S3, an online storage component that works as a CDN server to store website information before redirecting it to the relevant destination thereby improving speed. Amazon CloudFront is a delivery network with 38 server locations in South America, Asia, the United States and Europe.
Features
Amazon CloudFront is a quality CDN, comparable to KeyCDN or MaxCDN based on its enviable features. First, the CDN has all the necessary features such as SSL, global reach and geographical targeting functionality. Other vital features are that the service can support sites that require security for sites dealing with private information alongside integration and content protection.
Set-up
Setting up Amazon Cloud Front is more complicated considering that the offering is meant for website developers and therefore does not feature the user-friendliness one would expect on a site such as MaxCDN.
Account Management
Like the Google Cloud offering, Amazon CloudFront is managed by a cloud console system known as the AWS management console. The console is a multipurpose account that the user utilizes not only for CDN management but for control of other AWS services.
Pricing
Pricing is based on multiple factors including data transfer, geographical region, and protocols requested.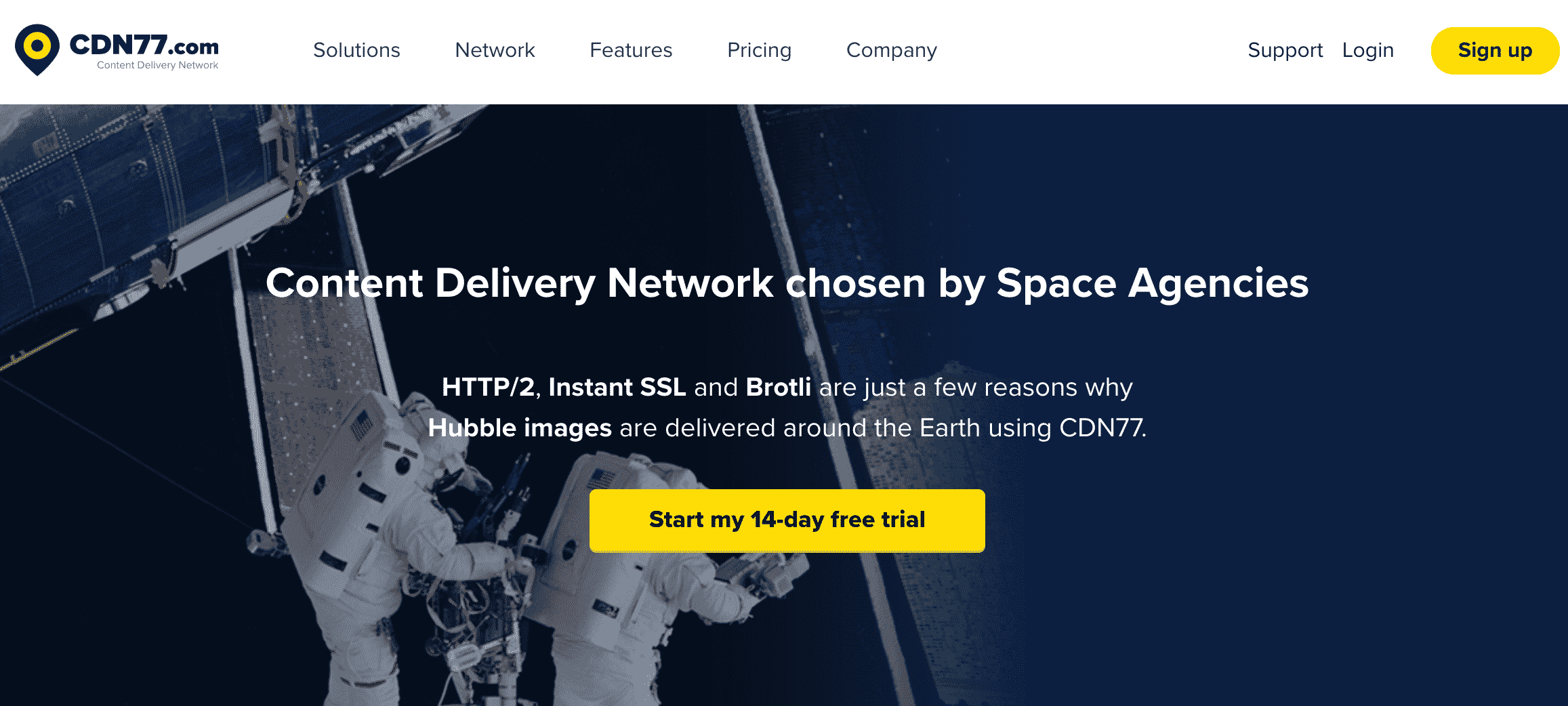 Known for its user-friendly features, it's a preferred network for non-developers.
Features
Custom SSL and protection features including DDoS and hotlinking protection. A unique feature is cache expiry alongside other common features such as reporting functionality and HTTP/2 prefetch files.
Set-up
CDN77 is most suitable for non-developers. The setup system involves a simple login and control panel dashboard.
Account Management
All rounded and user centred based on a control panel that provides the user with autonomy to turn on and off data centres.
Pricing
Region and traffic based pricing that gets cheaper with higher usage. There is also a free 14-day trial.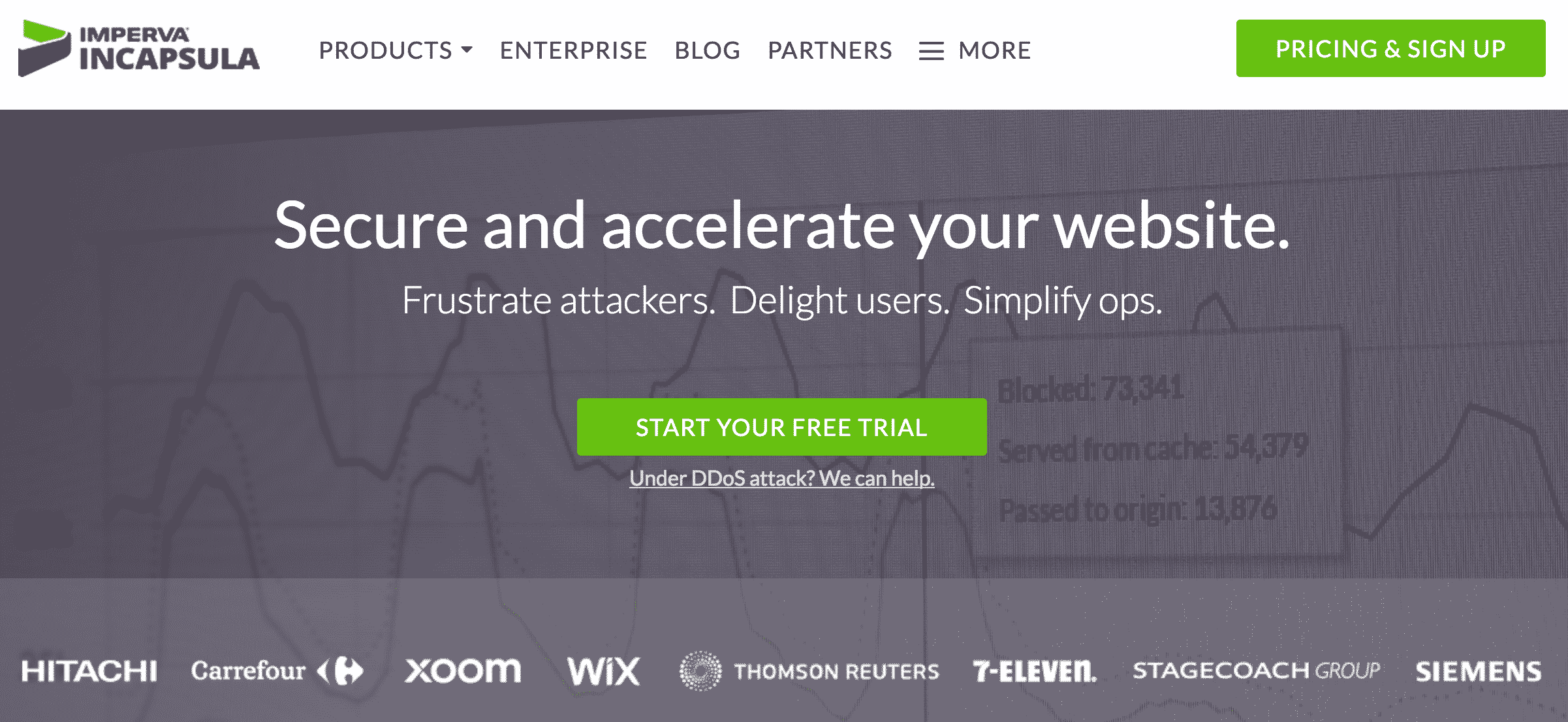 Incapsula offers storage services for both the static and dynamic information, uses less bandwidth and is up to 50% faster.
Features
SSL and email support, increased site speed, optimization and analytics, bot protection purging content and custom caching.
Set-up
They offer non-developer based setup using a dashboard and set-up can be done with just a few clicks.
Account Management
An online interface that allows the user to manoeuvre through their CDN needs and to monitor the cache progress and its effect on site performance
Pricing
Starts from $19 a month

Rackspace Cloud Files is the CDN part of the Rackspace cloud company which hosts a variety of services.
Features
No minimum usage, streaming, file replication for better storage and CDN content purging alongside common features such as SSL support.
Set-up
The set-up system is also usable by web developer's due to the autonomy it provides the user but is also simple to use making it easier for non-developers as well.
Account Management
User-friendly interface. Users can manage CDN files using basic software such as Windows 8 apps or the Rackspace API.
Pricing
Rather cheap starting at 10 cents per 1GB for the first 1TB of storage and 12 cents for the first 10TB of storage.

CacheFly CDN is also a fast delivery network and owns up to 30 server locations which are spread globally. The locations of the servers are strategic such that the users can make their content closer to the user leading to faster site capabilities.
Features
Real-time reporting functionality, content purging features, HTTP based server protocols. However, CacheFly SSL features are a downer in price and functionality.
Set-up
File uploading uses FTP. CacheFly's advantage is that it also integrates with WordPress CDN enabled plugins.
Pricing
Based on transfer rates and regional location. However, SSL certifications are charged at $500 which is a disadvantage considering that other delivery networks, say, KeyCDN does not charge extra.
Conclusion
Choosing a CDN can be one of the most important business decisions for an online business. It's important to choose a network with good performance, security, and great customer service. Ideally, it must be 24-hour customer service along with phone support.